Ouch!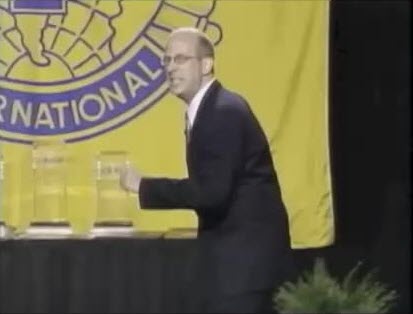 Do you study the past World Champions of public speaking?  You should!  You can learn a lot from studying the masters!  Darren Lacroix knows how to open a speech with impact! 
This video is Darren Lacroix's 2001 World Championshpship winning speech "Ouch" ...
You can get more information and products from Darren at Darren's website.
Whare are powerful speech openings you've done or seen?
Tags: Speech Contests, LaCroix, Darren, International Speech Contest, World Champion of Public Speaking